Timber fencing has long been a favourite choice for Australian homeowners. But is it the right choice for your property?
With so many different fencing materials and styles to choose from these days, it might be hard to decide on the best fit.
The expert team at Amazing Fencing knows a thing or two when it comes to matching properties with their ideal fence—have a read of our summary below as we help you uncover whether timber fencing is right for your property.
Benefits of timber fencing:
When you opt for timber fencing, you'll quickly discover the huge range of benefits. We regularly recommend timber to many of our clients looking for a simple fencing option.
Some of the many benefits of timber fencing include:
Cost-effective. Timber fencing is one of the most affordable fencing options available, so it's an easy choice if you're trying to stick to a budget.
Aesthetically pleasing. A timber fence is a timeless addition to any property and it doesn't look like it will be going out of fashion any time soon! The minimalist appearance of timber fencing also means that it will suit properties of all styles and ages—so if you decide to renovate and change the look of your property in a few years, your timber fence will still suit.
Easily customisable. Alter your timber fence to suit your exact specifications. Timber fences can be installed in a variety of heights, styles and materials. It's also easy to paint your timber fence when it's time for an update.
Easy installation and maintenance process. Quick and simple, your new timber fence will be installed in no time. If you find you require repairs down the track, this is a quick fix too.
Why you might opt for a different type of fencing:
Timber fencing is a top choice for all kinds of properties, but sometimes there are instances where a different fencing option will be a better fit for your particular needs. For example, many of our clients come to us wanting a fence that is highly durable and able to hold up against wild weather conditions and deter intruders.
For requests like these, we will often recommend our clients go with a steel fence. With products like Colorbond fencing and PermaSteel fencing available, your new steel fence will be built to last for many years to come without the need for regular maintenance.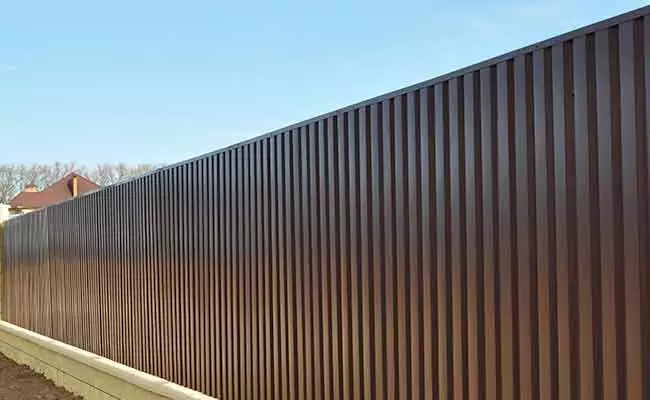 Still not sure on the best fencing type for your property? Get in contact with the team at Amazing Fencing today. We'll provide you with honest and expert advice to help find the best fence to suit your needs and budget.